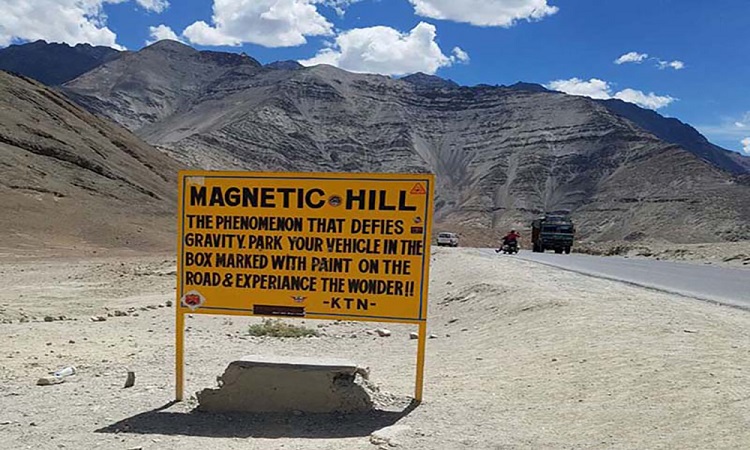 Photo credit: vargiskhan.com
One of the most well-known Magnetic Hills in India is located on the Leh-Kargil-Baltic highway in Ladakh. Tourists often stop here to witness the apparent magnetic pull. However, this effect is not unique to India; similar optical illusions are found in various places around the world.
In essence, the Magnetic Hills of India are not truly magnetic but are a result of natural topography and optical illusions. While they might not involve actual magnetic forces, they remain intriguing and entertaining destinations for travelers seeking unusual experiences.