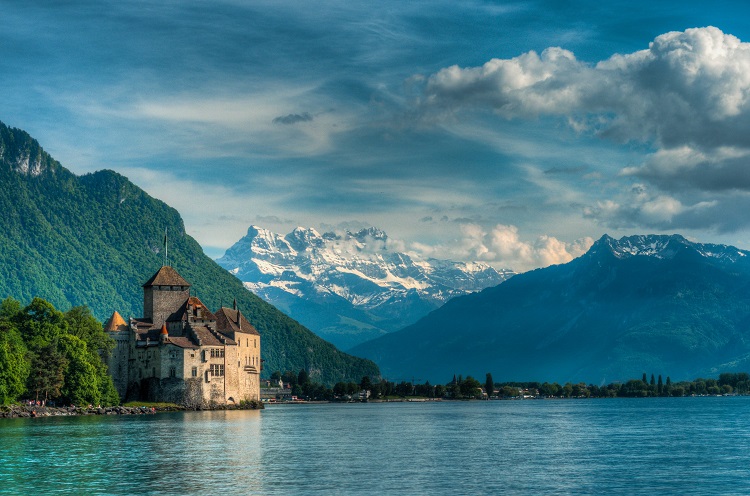 The Chateau de Chillon in Montreux: an outstanding French renaissance architecture
Lord Byron, Jean-Jacques Rousseau, and Victor Hugo are just a few of the famous authors who have penned works about this architectural masterpiece. The Chateau de Chillon, also known as Chillon Castle, is located on the shores of Lake Geneva and has been an inspiration for artists for centuries. Approximately 25 buildings make up the complex, which is organized around three central courtyards. It is one of the most unusual tourist destinations in all of Switzerland.
Main attractions: The underground gothic rooms, the heritage architecture, the great halls, the chapel, which is decorated with paintings from the 14th century, and several medieval murals.